Get Your First Cash Flow Check in as Fast as

30 Days

!
How would you like to have rental houses that are on auto-pilot?
How would like to hear from your tenants only once every year – when you get together to sign a new rental contract?
How would you like never having to deal with crappy inner-city properties and tenants like you find in Detroit ever again -and make more money doing it?
And most of all –
How would you like to have your rent checks coming in month after month after month,
with almost no effort on your part?
If you answered YES to any of these questions – then KEEP READING!
I have a portfolio of rental houses that amazes most rental property owners.
I buy great properties in one of the best school districts in the state. I rent them out, and then I forget them. I've even rented houses before I closed on them – and I was cash flow positive on Day 1!
Over time I make higher returns than people that buy in Detroit or Pontiac or most other cities because I have charge much higher rents, I have substantially better quality tenants, I have lower vacancy rates, and my houses aren't trashed out every time someone moves out.
They're not constantly breaking down either – and my tenants pay on time. WITHOUT calls every month. And I rarely see or hear from any of my renters until they renew. Year after year after year.
And guess what? I manage all my houses myself.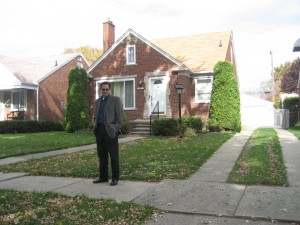 The thing is, it's not magic. It's not even me.
It's my process.
Since I have a pretty demanding day job, and I've had one since I started buying rental properties, I don't have a lot of "spare time" to spend managing my houses. Who does these days?
I also didn't want to pay an outrageous property management fee out of my precious cash flow every month to have someone else manage them.
So I had to develop a process that would let me be hands off but still generate a ton of cash from every house. Every month.
So I did. And now I call my process my Set and Forget approach to rental properties.
And I'm going to teach it to you.
Are you looking for more cash flow every month?
Are you looking for a way to get it without getting a second job, or taking a lot of time away from your family?
————————————————————————
HERE ARE YOUR FREE DOWNLOADS!
Download the Seven Steps Guide
Listen to the Five House Retirement Plan audio below:
————————————————————————
Then my Single Family Cash Flow 101 Program is a MUST For You

!
This is an A to Z Program that goes into ALL of the details that you need to know to get started investing. From selecting an area, to selecting the right houses, doing the numbers, doing inspections, financing, closing, renting them up and managing them profitably. I tell you everything I'm doing – I hold nothing back. And there's nothing else you need to buy. It's like an MBA class in rental properties.
Here's what's covered in the program:
Introduction and the Five House Retirement Plan
This is a quick introduction to why cash flow is critical in this economy and why I treat it so seriously. I also go into the details on my Five House Retirement Plan, where I demonstrate to you how you can retire comfortably – with just five Set and Forget rental houses!
Module 1

: What is Set and Forget Real Estate Investing?
This is an overview of Set and Forget rental property investing. What it is, what it takes, and how it works. Once you understand it you'll never look at a crappy property again – and you'll laugh all the way to the bank.
Module 2

: The Current State of the Real Estate Market
The talking heads keep shouting that housing has "reached the bottom". Has it? With the National Association of Realtards admitting that they've been fudging their sales data, upward of course, for years – it's hard to know who to listen to. This module talks about how he got here, where we are, and what the outlook is for the future. And how to profit from it.
Module 3

: The Seven Steps to Getting Started
There are Seven Steps that every new rental property investor must take to get started – before they go out and start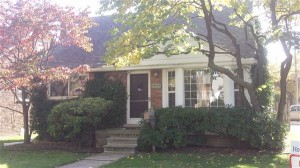 looking at properties. From continuing to learn about real estate investing to assessing your resources to the basics of setting up your business. I walk through all seven and you can start working on them immediately.
Module 4

: Where to Find Set and Forget Rental Houses
Ever wonder why some rental property owners are happy and others aren't? The #1 reason most aren't is because they buy in really crappy areas because they think the cash flow is better. Nothing could be further from the truth. All areas are NOT the same, and you can't fix location! In this module you'll learn:
……My "Destination City" concept and how to find one in your local market
……Why Property Selection is Critical Success Factor #
……What types of areas to look for
……What types of neighborhoods to focus on
……How to identify the "Wannabe and Teaser" areas that appear to be good but really aren't
……Why School Districts are critical to owning a Set and Forget rental house
Module 5

: What to Look For In Set and Forget Rental Houses
What makes a perfect rental house? There is a right answer! The right rental house will attract the right kind of families with kids that will stay – and pay – a good long time. In this module you'll learn:
……What layout and attributes of a house are vitally important in attracting the types of renters
……What factors have a huge impact on the maintainability of a rental house
……What's important from the renter's perspective
……How to balance what renters want with what you want in a long-term buy and hold
……What factors to stay away from – at all costs – no matter how good a deal the house may be
……My Six Deal-Breaker "must haves" when I look for Set and Forget rental houses
……My Six Deal-Breaker "must NOT haves" when I look for Set and Forget rental houses
……Why you should never, every buy foreclosures when you're looking for a rental house
Module 6

: The Buying Process
The step-by-step process for buying a Set and Forget rental house. In this module you'll learn:
……How to get to know the area you've selected and why it's important to do so
……The one-day process for getting to know the sales prices in the neighborhood you're buying in
……The one-day process for getting to know the rents that are being charged in the neighborhood
……The six primary sources of leads on houses for sale
……The five ways I use to finance my properties and why I use them
……The Math – how to compute your cash flow
……How to determine is a property is a "good deal"
……The verbal offer process that I've developed to save time and weed out bad realtards
……The contingencies I use in my PAs and why you should be using them
……The two types of inspections that you should do – no exceptions
……How to renegotiate the deal after the inspection results come in
……The closing process
Module 7

: Generating Quick Cash With Turn Key Rental Houses
Turn key rental houses, where you buy a house, rent it, then sell it as a package, is a great way to practice in your area AND generate cash to buy your own rental properties or use for other purposes. In this module you'll learn:
……Reasons for using this strategy
……How the process works
……The Math. What are the numbers you need to use to be profitable?
……Profit Splits – the Secret Weapon for systematizing your turn key rental business
……Deal structuring
Module 8

: What to Fix – And What Not To
Face it – tenants are not the ideal people to be occupying your rental houses. They don't care for them like you would, and even the best tenants tend to ignore routine maintenance. So in contrast to what a lot of numb-nut investors are doing when they fully rehab houses that they're going to rent, I only do what needs to be done to put the house in what I call "rental adequate" condition. I generally don't even paint! I encourage you to do the same – and keep the money you'd otherwise spend on that new kitchen in your own pocket. In this module you'll learn:
……The six categories of things that MUST be fixed
……Nine things the numb-nuts are fixing that you should NEVER fix in any rental house
……The eight trades people that you need to find beforehand
……How to work with your tradespeople
……The importance of the W9 form
……How to use a "Release of Lien"
Module 9

: How to Rent Set and Forget Rental Houses
Renting houses can be part art and part science. The goal is to minimize the amount of "art" required so we can systematize the process. And that's exactly what I have done. I talk about what's included in Michigan's rental laws, so you'll need to do your own research into the laws of your state. In this module you'll learn:
……Common rental laws
……Required lease provisions
……Prohibited lease provisions
……The laws regarding Security Deposits
……Why tenant selection is Critical Success Factor #2
……The math on why just a couple of month's of vacancy will kill your profitability
……The "Permanent Renter" concept and why you should be hunting for them
……The only three ways that I market for tenants
……My two "Secret Weapons" for renting properties
……How to pre-screen a prospect – starting with the first phone call
……My "rental open house" technique and how to maximize the value of having them
……How to do a proper tenant screening
……Why Section 8 sucks and you should run away from it and never consider it
……The Section 8 process because you're not going to listen to me about Section 8.

……The Seven step rent-up process
……My rental contract – in DETAIL!
Module 10

: How to Manage Set and Forget Rental Houses
Why buying a rental house is sexy and fun, it's a short process and it's not where the money is made. Far from it. Managing the property is where the money is made – and you're going to own your house for a good long time, so this is also the longest part of the ownership experience. So you're going to need a framework for managing your properties. And processes for addressing the most common items that come up during ownership. In this module you'll learn:
……Why Minimizing Vacancies is Critical Success Factor #3 in owning rental houses
……Points to consider when you're deciding whether to manage your properties yourself
……The three parts necessary to develop your own management process
……How to communicate with tenants
……The three types of calls you'll get from tenants
……How to respond to emergency-type calls
……How to respond to money-related calls
……The difference between salvageable and non-salvageable tenant issues
……Why eviction is not a four letter word
……The eviction process
PLUS:
BONUSES!!!
In addition to the detailed content, you get all the forms, resources and checklists that I use in my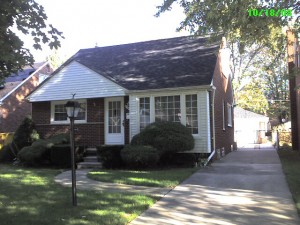 business as free bonuses!
Checklists
Seven Steps to Getting Started Checklist
Buy Checklist
Rent-Up Checklist
Quick Starts
Module 5 Quick Start
Module 6 Quick Start
Module 9 Quick Start
Module 10 Quick Start
Inspection and Fix Resources
Sample Inspection Report 1
Sample Inspection Report 2
Sample Inspection Report 3
Sample Inspection Report 4
Release of Lien Form
W9 Form
1099 Form
Tenant Screening Resources
Statement of Rental Policies
Sample Background Check Report
Rent-Up Resources
Michigan Landlord-Tenant Guide
Rental Contract
Lead Based Paint Disclosure
Bed Bug Addendum
Domestic Violence Addendum
Lead Based Paint Booklet
Unit Condition Form
My 30 Day I'll-Buy-It-Back 100% Money Back Guarantee
My "buy it back" guarantee is simple and straightforward. If — after thoroughly reviewing all the material in this program — you are not satisfied with your purchase, let me know and I'll buy it back from you for the same price you paid.
This is the kind of strong guarantee I expect when I buy something like this, so it's exactly what I'm proud to offer you.
Of course I can't go through the program for you. I can't make you take action, or guarantee your results. But I fully and unhesitatingly stand behind the accuracy and extreme value of this information. And I promise that, if you complete it and apply it, you will be thrilled with the results you'll get.
All 15 "Single Family Cash Flow 101" Video Modules
All 3 ESSENTIAL Checklists
All 4 Quick Start packages
All 7 Inspection and Fix Resources
My 2 CRITICAL tenant screening resources
All 7 Rent-Up Tools and Resources
Only $247
*This is a digital product and will be delivered online. Nothing physical will be shipped.
**Your Security is Our Priority: Your order will be processed over our 100% secure servers.
Questions?
Email me at dennis@CFMAcademy.com
Scroll down and listen to what past attendees had to say . . .